Welcome to our practice! We offer a warm and welcoming environment in which patients feel comfortable discussing their needs. We can't wait to meet you.
At The Plaza Dental Centre in Downtown Toronto, our team prides itself on cultivating a welcoming, friendly, and professional atmosphere that puts patients at ease from the moment they walk through our doors. Each member of our staff is committed to providing exceptional service, demonstrating genuine care and concern for the well-being of our patients.
Our highly trained dentists, hygienists, and support staff work collaboratively to ensure that every patient receives personalized attention and tailored dental solutions. We prioritize open communication, actively listening to your concerns and addressing them with utmost empathy and expertise.
Our dedication to fostering lasting relationships with our patients stems from our belief that quality dental care goes hand-in-hand with trust and rapport. By choosing The Plaza Dental Centre, you can expect an unparalleled dental experience delivered by a warm, compassionate, and welcoming team.
At The Plaza Dental Centre we prioritize patient comfort and satisfaction, ensuring that each visit is a positive experience. We're committed to helping you achieve and maintain a healthy, beautiful smile.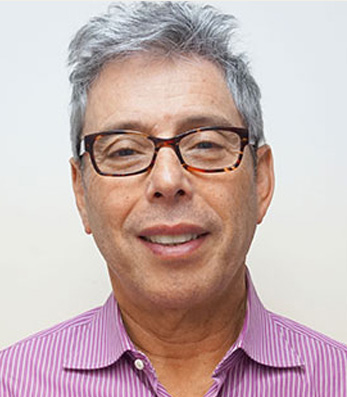 A University of Toronto Graduate, Dr. Litvack has been in practice for over 30 years. He is a member of the Ontario Dental Association, the Toronto Central Dental Society and the Toronto Crown and Bridge Study Club.

Dr. Litvack believes in keeping current with trends in dentistry to provide optimal care to his patients. His goal is to also provide a relaxed setting for his patients. Dr. Litvack shares his time between two dental practices in the GTA for the convenience of his patients.
Dr. Rabin Balaram graduated with honours from the Faculty of Dentistry at the University of Toronto in 2006. He is a member of the Ontario Dental Association and the Toronto Central Dental Society.
He is strong believer in continuing education and endeavors to bring the most up-to-date information and treatment options to his patients. Dr. Balaram's goal is to work with each patient so that they can become an active participant in the decisions about their oral health.
He provides all aspects of general dentistry including cosmetic dentistry and enjoys working with patients of all ages.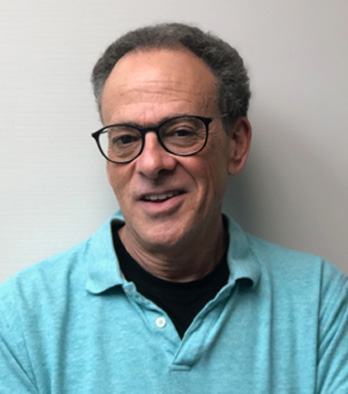 My primary objective, as a dental practitioner, is "what is in the best interest for this particular patient". It is a philosophy that I am always proud of and is my only motivation for many years. I have also spent time working for disabled rights, persons with AIDS, and others marginalized by society. Everyone should have a voice and, as a patient, be treated with respect and concern.
Dr. Amy Yeung received her dental degree from the University of Toronto and completed a hospital residency at the Mt. Sinai Hospital. Dr. Yeung then went to complete a Graduate program in Periodontics at the University of Toronto. Her research interests includes how metabolic diseases impact healing.
Dr. Yeung is part of the Ontario Dental Association, Ontario Society of Periodontists and American Academy of Periodontology. Dr. Yeung hopes to work together with patients to achieve periodontal health. Specializing in gum disease.
Registered Dental Hygienist (RDH)
Mirella received her dental hygiene diploma in 2002 and prides herself on providing uncompromised quality care with a relaxed, pleasant manner. One of her favorite aspects of dental hygiene is the people she meets and the "one on one" interactions. Mirella was born and raised in Toronto and never tires of exploring her city.
Assistant CDA II / Dental Administrator
Samantha graduated from George Brown College in 2014. She assists Drs Balaram and Litvack; you can also find her up at reception. She really enjoys the constant interaction with our patients and being able to provide the most up to date care possible.
Assistant CDA II / Dental Administrator
Kellie graduated with honours as an assistant in 2007. She has been a part of The Plaza Dental Centre team since September 2008 and enjoys the interaction she has on a daily basis with the staff and patients.
Elise has been working with Dr. Litvack for over 30 years. Her goal is to ensure that every patient feels relaxed and is as comfortable as possible. In her spare time she holds two volunteer positions. One as a Certified Level 1 Ski Instructor for disabled adults, the other in a Homeless Shelter. Elise enjoys running, baking and spending time with family and friends.
Registered Dental Hygienist (RDH)
Patient First Approach
We use plain language to explain the current state of each patient's oral health, so they have a thorough understanding of what needs to be done.
Welcoming Team
We offer a warm and welcoming environment in which patients feel comfortable discussing their needs. We work to learn about the unique needs of each patient so we can provide optimum dental care.
Convenient Location
Our office is located at King Station on the TTC subway Line 1 in Scotia Plaza at 40 King Street West, in the PATH level (concourse), next to the food court. Our bright and welcoming office operates from early in the morning, ensuring that you can schedule appointments whenever you need them.
Our friendly team will help you complete insurance paperwork in advance for a better, faster, experience. We make it easy.
We love hearing from our patients! Thank you to everyone who has taken the time to provide us with feedback. It means the world to us!
I've been going to Plaza dental for years. Love that everyone is friendly. Location was easy when I worked downtown - but I'm pleased to make time to travel there 3 times a year.
We get great service and feel welcomed. We have been attending this dental office for over 20 yrs and service has been always professional. Convenient location right at King subway.
Plaza Dental Centre staff including reception/administration, dental hygienists and dentist are welcoming and provide patient centered care and service, in a professional environment. I highly recommend this dental centre.